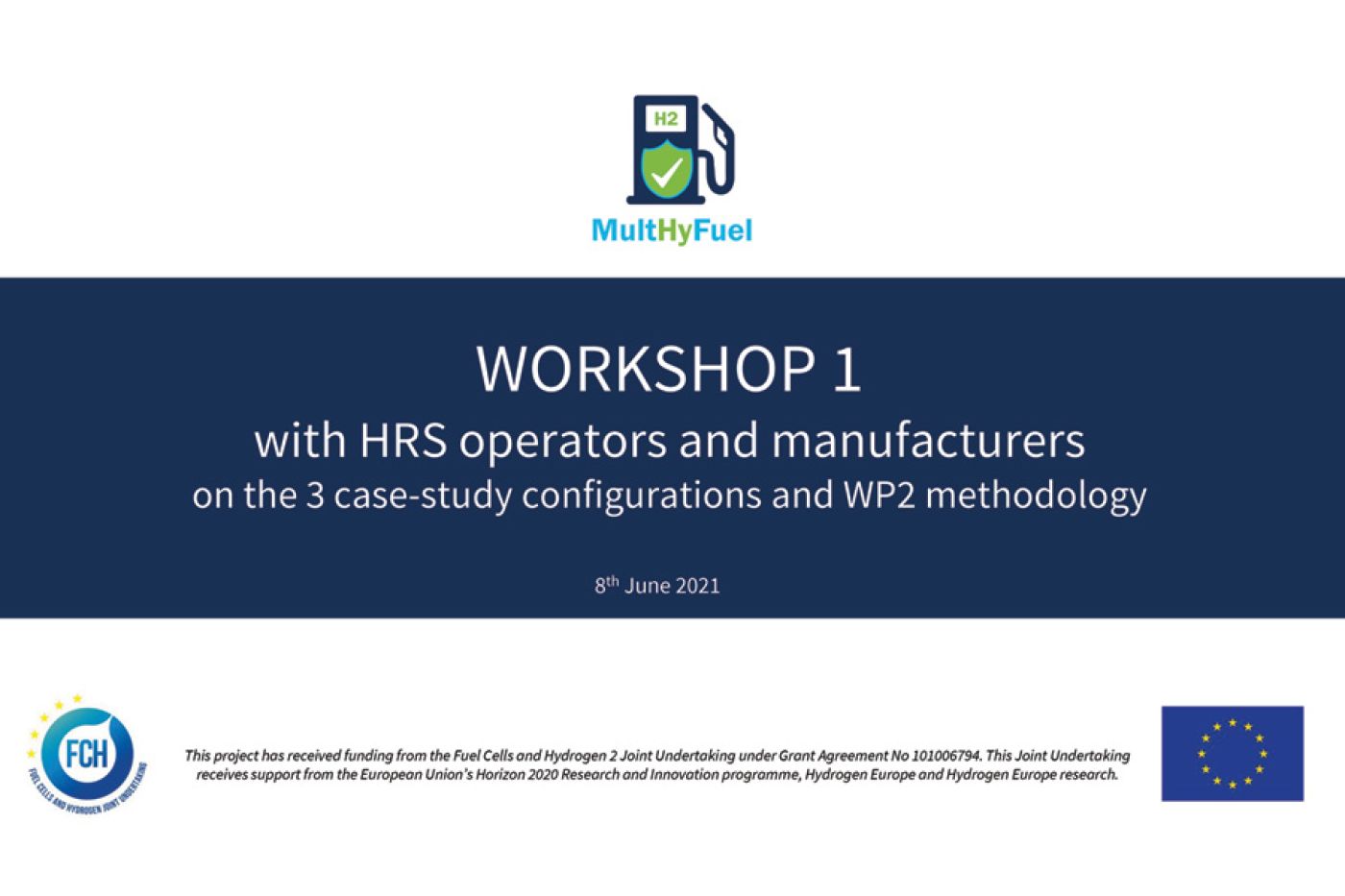 Workshop 1 was held on the 8th June 2021, for invited HRS operators and makers. The different example configurations of refuelling stations being considered were discussed and developed further according to feedback from attendees. The slides presented during the webinar can be downloaded using the link below.
The first MultHyFuel workshop took place on the 8th of June 2021, from 9:30 to 12:30 in a virtual format. For this event, different HRS operators and component manufacturers were invited to provide their feedback and input on the 3 case-study configurations proposed by the study team. Furthermore, the discussion was also useful to assess the stakeholders' ability to share important data and collect feedback on the dispenser replica being designed for experimentation.

MultHyFuel's workshops are especially important to align the direction followed by the project team with the industry needs. In this event, different suggestions from the stakeholders were considered in order to refine the 3 configurations proposed and make sure the case studies in which subsequent risk assessment will be conducted are relevant for HRS operators.

Some of the additional design options included in the case study configurations after discussion were:

Configuration #1:
Include underground cooling system.
Configuration #2:
Consider the ability to fill tube trailers to export produced H2.
Configuration #3:
Include dual nozzle design option with 90 g/s to fill the same vehicle at the same time;
Include small loop to capture LH2 boil off.